by Donna Gibbs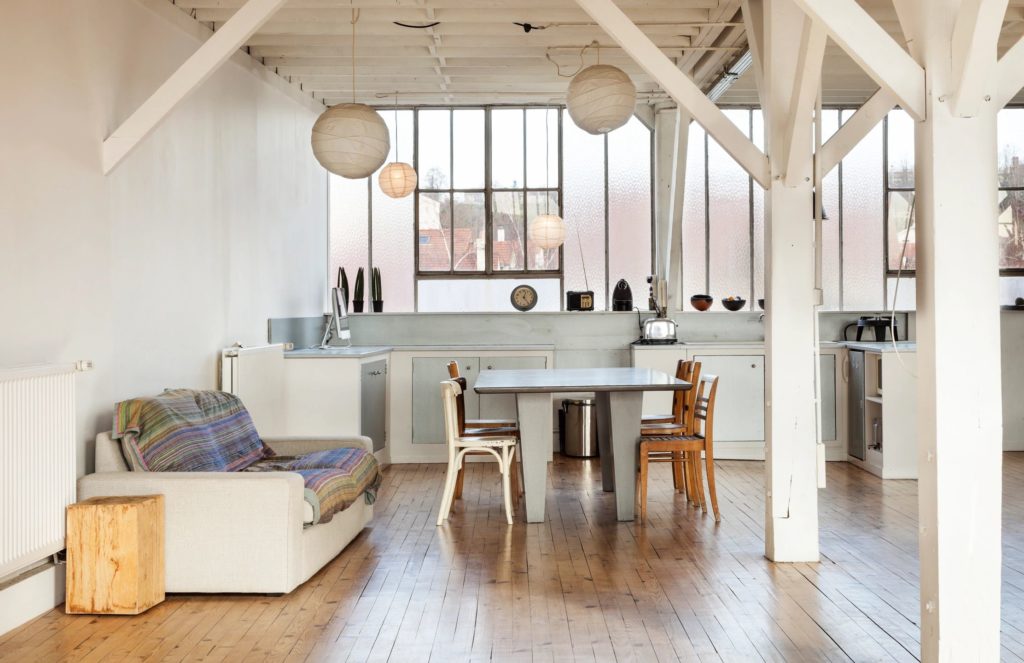 Imagine the stereotypical teenage boy's cluttered, stinky, disorganized bedroom. Most moms of teenage boys (I have three myself) cringe at the discussion of their son's living space. Fortunately, my boys are capable of maintaining a reasonably clean space, but it still sometimes requires a reminder. Those nudges are typical for the season that is adolescence.
But what if a cluttered and unkept space characterized all of your living and working spaces? Your entire home. Your office. Your yard. Your neighborhood? What if you lived your life in and out of seasons in a chaotic space? How might that impact you?
For years, I've argued the point that our living space can positively or negatively impact our mental health. (If you've ever walked into the home of a hoarder, and then experienced anxiety, you understand this concept.) I remember years ago meeting with a young woman who was moderately depressed. After learning more about the chaos of her living space, and sensing that this was further oppressing her emotionally, I gave the homework assignment of the gradual decluttering of her home. She took the assignment seriously, enlisted the help of some friends, and made arrangements for a dumpster to be delivered to her home. She began the journey with the smallest room of her home, and then persevered for weeks with the support of her friends until the entire home was complete. The outcome? A measurable degree of relief from her depression.
A few days ago, a friend emailed me the results from a recent study conducted in Philly. This study looked at the impact of dilapidated and vacated city lots on the mental health of nearby residents. After clearing trash, regrading, and landscaping 206 of these lots, they discovered an impressively positive impact to the mental health of those residents. I can believe it. These results are consistent with the results many of my clients have experienced over the years as they began the process of decluttering their own living spaces. (For more information about that Philly study, visit: https://www.treehugger.com/urban-design/amazing-things–happened-when-206-vacant-lots-were-landscaped.html
The lesson? You don't have to love HGTV to enjoy the benefits of a clean, clutter-free, and organized space. While the decluttering of your living space can't ever be a substitute to appropriate mental health treatment, it can most certainly be a helpful supplement! So put on some music, roll up your sleeves, pick a room (or your yard), and start digging in. You might even decide to help your neighbor do the same!
Categories
ALL POSTSACCOUNTABILITYANXIETYBECOMING RESILIENTBIBLE STUDYBULIMIACHANGECHRISTMASCHRONIC CHALLENGESEATING DISORDERSGRATITUDEHEALTHHOLIDAYSHOPEINTERNETLUSTMARRIAGEMARYMINISTRYNEW YEARPARENTINGPEACEPORNOGRAPHYPURPOSERESOLUTIONSRESTSCHOOLSILENCING INSECURITYSUICIDETHANKSGIVING
Recent Posts
No One Wants the Successful Outcome of a Destructive Goal
Jan 11, 2019
Resolutions: "Better is the End of a thing than its Beginning"
Jan 3, 2019
New You in the New Year
Dec 28, 2018