by Donna Gibbs, LCMHCS, BCPCC
---
COVID-19. Riots. Sex trafficking. Racial tensions. Political divisions. These are universal stressors, resulting in an extensive rise in psychological and emotional struggles. Anxiety is as prevalent as the common cold, and substance use has never been at such an incredibly high level. Many are hurting. Schools are closed. Businesses are shut down. Deaths are memorialized in isolation. We are living in an historic time. A time that has invited untold global suffering and anguish. We are crawling wounded, and we have to learn how to get back up and start living again. Resilience is essential!
Several years ago, I began to think very deeply about the development of resilience. At that particular time, I was seeing more trauma and suffering in my clinical practice than ever before. Hour after hour, and day after day, I was introduced to beautiful people who had endured unearned, unwelcomed, and unthinkable trauma. I began to notice that there was a difference between those who suffered and got stuck, and those who moved through their suffering and came back stronger. I had no idea, during that pre-pandemic time, how vital those discoveries would be. Who knew that resilience would be a global need!
It is true that in order to have resilience, you have to have some hardship from which to bounce back. There must be some trial of life. There must be a vulnerability. Pain is an essential ingredient of resilience. Why? Because resilience is not something that you are given. Resilience is earned and developed. Consider Paul's words, as recorded in Romans 5: 3-5, "Not only so, but we also glory in our sufferings, because we know that suffering produces perseverance; perseverance, character; and character, hope. And hope does not put us to shame, because God's love has been poured out into our hearts through the Holy Spirit, who has been given to us." (New International Version) Also powerful are the words recorded in James 1: 2-4, "Consider it pure joy, my brothers and sisters, whenever you face trials of many kinds, because you know that the testing of your faith produces perseverance. Let perseverance finish its work so that you may be mature and complete, not lacking anything." Our pain never has to end with suffering, because resilience is God's creative idea. Resilience is His territory, therefore our hopes of bouncing back following a painful season are entirely dependent on our cooperation with the Author of our resilience!
Consider some of the ingredients that may make a person vulnerable to psychological distress: isolation, desperation, oppression, and uncertainty. Sounds like our recent global experience, doesn't it? COVID has shut down our businesses and our schools. Interactions have been reliant on technology, absent of face-to-face contact, creating unprecedented isolation. Business closures and lay-offs have been born out of the shut-down of the economy, creating financial desperation. The unpredictability of a novel virus has created a landing place for anxiety, and sometimes crippling fear. Riots in cities, and tensions among races have both exposed, and created, oppression. The dependence on social media for meaningful relationships has invited comparisons triggering insecurities. Additionally, the toxic political climate in the world of social media has many feeling additionally disillusioned and discouraged. Many places of worship have shut down, and the meaningful social and faith supports that have sustained many individuals and families in previous challenges of life have not been readily available. Making matters worse, a rampant false theology of suffering has created a crisis of faith for many. Because we've been largely insulated from suffering, and able to live lives of relative comfort, we have forgotten that struggles and trials represent expected seasons of human existence (Ecclesiastes 3:1-8). Most individuals, of all ages, stages, ethnicities, and socio-economic statuses, are impacted psychologically in some manner by our current season. Most individuals are, at minimum, experiencing heightened angst. Sadly, many feel crushed by the weight of this multi-faceted and oppressive season of life, as evidenced by increased rates of substance use, domestic violence, and suicide. It's so easy to get stuck when we are in pain. Indeed, resilience is in high demand!
So how do we bounce back? Let's have some practical discussion about how to move through this season of suffering and come back stronger. It's a strategy that we all need! Let's first be clear: resilience doesn't require that our circumstances be entirely resolved. As believers, we know that the sufferings of life are normal, and often inescapable. Avoiding pain is not an option, and gratefully it is not a requirement for resilience. But we do want to minimize any unnecessary sufferings, and begin to develop the muscle of resilience, which increases our ability to tolerate, and adapt to, the inevitable uncertainties and discomforts of life.
There are numerous significant aspects to developing resilience, which I cover in great detail in the book, Becoming Resilient: How to Move Through Suffering and Come Back Stronger. Due to the limitations of this article, I will cover just a few recommendations for developing resilience, and encourage you to reference the book for a more thorough overview regarding this critical topic.
It is foundational to first identify that resilience is fully dependent on our use of coping skills. Each of us use coping skills every day. Whether toxic or healthy, these coping skills in which we historically rely allow us to either numb, or effectively maneuver, the normal physical and psychological challenges and discomforts of life. Our current, and unprecedented, season of life universally demands more coping skills than may be typical of other seasons. Compounding the everyday hardships that many were facing in the months prior, the pandemic has additionally threatened psychological resilience. Many individuals around the world were struggling pre-pandemic through challenging traumas, health issues, family dynamics, work stressors, or financial strains, which were only exacerbated by our global crisis.
Poor coping skills can delay, or entirely sabotage, our recovery. Any coping skill that immediately numbs psychological discomfort also inevitably arrests development, provides a false sense of resilience, creates an additional layer of unnecessary suffering, and leaves us vulnerable to being stuck. It's impossible to have psychological resilience in the face of additional, unnecessary suffering.
While the options of unwelcomed coping strategies are endless, so are the varieties of healthy coping strategies. For the sake of this brief article, I will introduce just a few of these preferred strategies, and recommend further exploration in the book for a more complete examination of resilience.
Let's start with brain health, the importance of which cannot be overestimated in the face of significant stressors and traumas. The organ most responsible for our neurological functioning, and our psychological resilience, is the brain. Therefore, in our efforts to bounce back from the stressors of this season, we cannot neglect the care of this remarkable organ. We don't have to look far to find journals, articles or blogs focusing on the healing power of exercise and healthy nutrition. God created the healthy foods that would provide nutritious fuel for our bodies, and He designed our bodies for movement. Exercise increases the blood flow in the brain, and therefore aids in the development of new neurological pathways. Exercise also triggers the neurotransmitters that are responsible for mental health. In the same manner, a nutritious lifestyle aids in brain health, and involves an increased intake of God-made foods, vs toxic foods that are made in factories and laden with chemicals and preservatives. Foods that increase inflammation in the body also compromise brain health, and therefore hinder psychological resilience. Adequate sleep is another vital ingredient for brain health. Our desire is the development of psychological resilience, so a very basic lifestyle that promotes physical movement, healthy nutrition, sound sleep, and overall brain health, is essential.
Psychological health is additionally dependent on the health of our internal dialogue. I like to refer to self-talk as "the most important conversation no one ever heard". No other organ of the body is responsible for our psychological resilience, and no other organ is so heavily impacted by the health, or toxicity, of our thoughts. Our internal dialogue constructs the pathways of our brain. Destructive pathways (negative or catastrophic thoughts) keep us stuck in our suffering. Psychological resilience requires conquering destructive pathways and reconstructing new and healthier pathways in the brain; new thought patterns that are based on truth regarding the past, the present, and the future. This conquering of destructive pathways requires a very aggressive approach, and a radical intention to submitting our thoughts to Christ. Neuroplasticity, the ability of the brain to change, is evidence of the power of our Creator, and his intention for psychological resilience. Much like a stroke victim can adapt, develop new pathways, and gain back their functioning, so can someone who has been beat down by a pandemic develop new psychological pathways, and bounce forward, with a stronger functioning than ever before.
The most powerful strategy for replacing destructive thoughts requires a repetitive, and meditative focus on an eternal perspective. One of my most cherished examples in scripture, which I love remembering in times of struggle, is found in Acts 7, "But Stephen, full of the Holy Spirit, looked up to heaven and saw the glory of God, and Jesus standing at the right hand of God" (v. 55). As far as I know, this is the only mention in scripture of Jesus having the posture of standing at the right hand of God. Stephen was suffering, and Jesus was brought to His feet. Isn't that a comforting image? In our suffering, we sometimes doubt the care of God. The image of Jesus standing reminds us that He is close. That He cares. That in our pain, we have His full attention. Meditation on scriptural truths like this one gives us hope that our suffering doesn't end with suffering; that there is an eternal story that is greater than our temporary pain. Recognition of eternal truths is a powerful springboard to psychological resilience.
If you've been through a tough season of pain, I pray that you are encouraged today. You don't have to remain stuck. You really can bounce back. You can have psychological resilience. Cooperate with God, take care of your brain, and conquer destructive thoughts by relying on His truths. Get ready to stand. It's time to bounce back!
Donna Gibbs, Becoming Resilient: How to Move Through Suffering and Come Back Stronger (Grand Rapids: Baker Publishing Group, 2017).
Originally Published in November 2020 for the Missional University World Prayer Summit.
---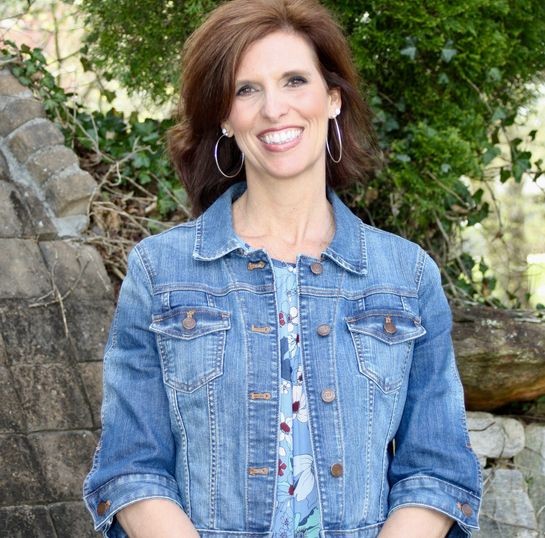 Donna Gibbs, co-owner of Summit Wellness Centers, PLLC, is author of the recent releases, Silencing Insecurity and Becoming Resilient. Donna has authored numerous other books, her blogs are frequently shared in various media outlets, and she is commonly featured on radio broadcasts across America, and occasionally internationally as well. Donna has been providing individuals and families the hope and help they need for more than twenty years as a Licensed Clinical Mental Health Counselor Supervisor and a Board-certified Professional Christian Counselor. A member of the American Association of Christian Counselors (AACC), she is a leading professional provider for Focus on the Family, Christian Care Network, r3Continuum, FINDINGbalance, and Samaritan's Purse.
Follow Donna's author page at https://www.facebook.com/DonnaGibbsResilience/ for daily encouragement, the weekly blog, and updates regarding events and speaking engagements.