by Donna Gibbs, LCMHCS, BCPCC
---
Stronghold. It sounds like such a complicated word! But, what is a stronghold?
A stronghold is simply anything that has a strong…hold. Anything that hinders us spiritually, emotionally, or relationally.
A stronghold can be what we perceive to be big or small. It can be a temptation, a disorder, an addiction, or even just a hang-up of sorts. (drug addiction, lust, emotional connection with someone not your spouse, eating disorder, overspending, pride, cutting, compulsive eating, social media addiction, pornography, stealing, lying, unforgiveness, gossip, self-loathing, occult involvement, etc…) Sometimes it begins with an act of rebellion that becomes an unintended pattern. Something that eventually has control of us. Other times, it is something that begins as a coping skill during a tough season of life, and then unintentionally grows to a more significant attachment. A stronghold is generally something we feel we must hide. It is a tool the enemy presents as an enticing substitute for attachment or dependence on God. Sometimes it's such a familiar part of our lives that we don't even realize it is a stronghold. The bottom line – no one ever sets out to have a stronghold.
How do we respond when we recognize a stronghold in our life? Let me guide you through an exercise this might help you get started:
Take a moment to look within. Is there something in your life that stands between you and God? That affects your personal relationships? That impacts the way you see yourself? That causes you shame? That controls you more than you'd like to admit?
Give that stronghold a name. Call it what it is. No sugar coating. No exaggerating. No minimizing. Write down the name you have given your stronghold.
Contemplate what that stronghold has cost you? What has it taken from you? How has it robbed you? How would your life be like without it? How would relationships be different? Your finances? Your emotional stability? Your job? Your parenting? Your health? Your spiritual life? Your family?
Take a few moments and write out what this stronghold has cost you. Look over your list. What do you feel?
Execute your authority! Let those negative emotions do their fueling, and then put the enemy in his place. You are an heir with Christ. You have access to the same power that raised Christ from the dead, but the enemy is causing you to be a slave to an unworthy master! Have no more of it! Proclaim God to be your stronghold when you find yourself in the grips of a false stronghold.
The Lord is my light and my salvation—
whom shall I fear?
The Lord is the stronghold of my life—
of whom shall I be afraid?
Psalm 27:1 (New International Version)
If you are overcome by a stronghold, don't give up! Reach out for help, and commit to walking away from the destructive effects of this unintended attachment.
---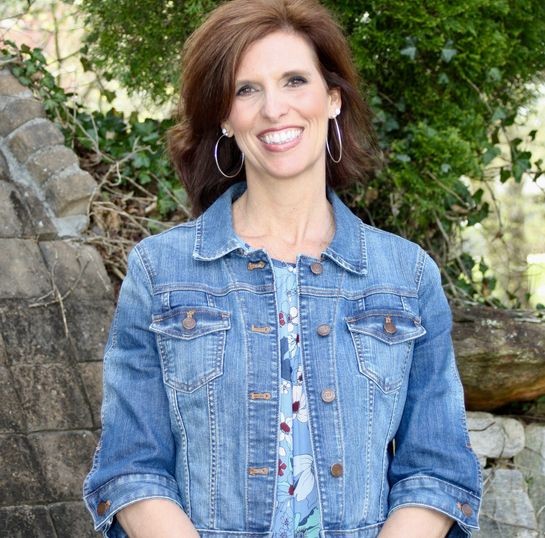 Donna Gibbs, co-owner of Summit Wellness Centers, PLLC, is author of the recent releases, Silencing Insecurity and Becoming Resilient. Donna has authored numerous other books, her blogs are frequently shared in various media outlets, and she is commonly featured on radio broadcasts across America, and occasionally internationally as well. Donna has been providing individuals and families the hope and help they need for more than twenty years as a Licensed Clinical Mental Health Counselor Supervisor and a Board-certified Professional Christian Counselor. A member of the American Association of Christian Counselors (AACC), she is a leading professional provider for Focus on the Family, Christian Care Network, r3Continuum, FINDINGbalance, and Samaritan's Purse.
Follow Donna's author page at https://www.facebook.com/DonnaGibbsResilience/ for daily encouragement, the weekly blog, and updates regarding events and speaking engagements.