Our team provides counseling in Arden, Asheville, Brevard, and Hendersonville, for individuals, couples, and families seeking to move to next level of personal & relational development.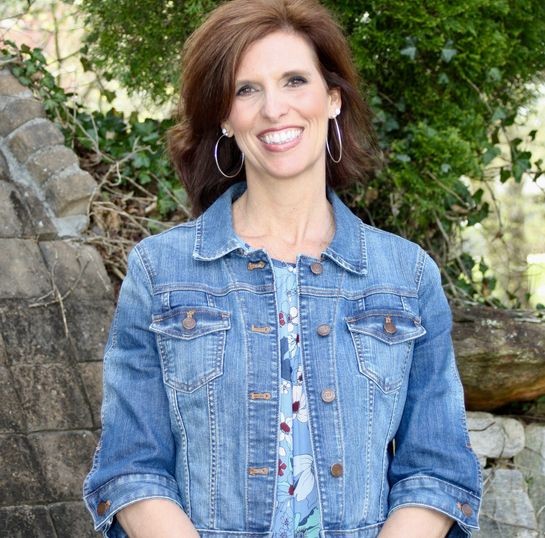 Donna Gibbs, LCMHCS, BCPCC
Licensed Clinical Mental Health Counselor Supervisor & Board Certified Professional Christian Counselor
Co-Founder
Education and Training
Donna graduated from North Carolina State University in 1993 with a BA in Psychology. She has post-graduate training in the specialization of School Psychology and an MS in Community Counseling, which she earned in 1997 from Western Carolina University. She earned a Ph. D. in Christian Counseling and Psychology from Louisiana Baptist University in 2007. She is a Licensed Clinical Mental Health Counselor Supervisor and a Board Certified Professional Christian Counselor. She is an adjunct online professor of counseling for Fruitland Bible Institute. Donna is EDIT Certified (Eating Disorder Intuitive Therapy). She is on the professional referral networks for Focus on the Family, Crisis Care Network, and Finding Balance (an online eating disorder recovery resource). She is a professional provider for Samaritan's Purse, a member of the American Association of Christian Counselors (AACC), and a previous member of the AACC professional blogging team.
Donna frequently enjoys speaking and training engagements, and would be honored to come to your church or organization to share a word of instruction or encouragement. You can follow her Fb page and weekly blog at https://www.facebook.com/DonnaGibbsResilience.
Experience
Donna developed Summit Wellness Centers, PLLC in partnership with Kevin Wimbish in 2018 in an effort to provide more accessible resources to various organizations in WNC. She began her practice at Mud Creek Baptist Church in Hendersonville, NC in 1998. There she directed A Clear Word Counseling Center (CWCC), which became a thriving resource for those experiencing emotional or relationship struggles. Prior to her time at CWCC, she served in various Community Mental Health Agencies as a Child and Family Therapist and school consultant. Donna has authored many books, and is commonly featured on radio broadcasts across America, and occasionally internationally as well.
Her most recent book, Silencing Insecurities, was released in September 2018, and is a gift to women who struggle with this common hurdle. Becoming Resilient, was published by Baker/Revell in 2017, and is a resource for those who have been stuck as a result of life's hurts. She co-authored Water From the Rock, a resource for those who are struggling with the grief of infertility, which was published by Moody Press in 2002. Donna is also author of Kiss & Tell: Truths that will Transform your Marriage, published in 2009, and Sacred Secrets to Healthy Relationships: Mary, How Did You Do It?,published in 2010. Faces of Hope (2012) and her 30 Minutes to Stress Relief CD (2010) have also been helpful resources to clients. Donna has been married to her husband, Mark, for over 25 years, with four active and fun-loving boys.
---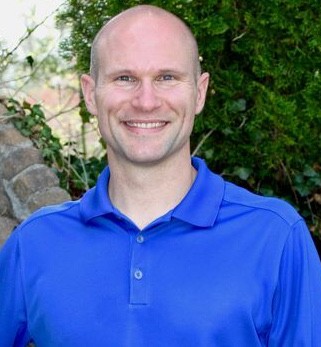 Rev. Kevin Wimbish, MS, LMFT
Licensed Marriage and Family Therapist
Co-Founder
Education &Training
Kevin received a Bachelor of Science in Human Development with a minor in Sociology from UNC – Greensboro in 2002. He then completed his MS in Marriage & Family Therapy at Auburn University in 2004. After graduating from Auburn, Kevin was trained in Charlotte, NC while working as a therapist at The Barnabas Center. The training at The Barnabas Center was strongly influenced by the works of Dr. Dan Allender & Dr. Larry Crabb.
Kevin has been devoting a significant amount of time over the last number of years to becoming trained in executive coaching and in studying neuroscience and it's impacts on individual's quality of life and couple dynamics. He is a Licensed Marriage & Family Therapist in North Carolina (1198).
Experience
Kevin developed Summit Wellness Centers, PLLC in partnership with Donna Gibbs in 2018 in an effort to provide more accessible resources to various organizations in WNC. Kevin began his professional career as a substance abuse counselor at Stonewall Jackson Juvenile Detention Center. He then began the adolescent counseling arm at The Barnabas Center in Charlotte, NC. Kevin and his wife Julie moved to Asheville, NC to work with the Hope Network at Biltmore Baptist Church in 2007. While at Biltmore Baptist, Kevin worked with the Online Campus as the Online Campus Pastor. Kevin was then asked to be on the team to start the first multi-site campus as the Family Pastor. While serving in this role, Kevin led the kids, students, and guest services teams, comprised of volunteers who led the various ministries.
Kevin left Biltmore Baptist in 2014 to start Family Life Coach to work with individuals and families and in 2015 started Maximum Dynamic, Inc. to work with organizations. Kevin is also a Pastor In Residence at The Cove. He developed Summit Wellness Centers, PLLC in partnership with Donna Gibbs in 2018 in an effort to provide more accessible resources to various organizations in WNC.
---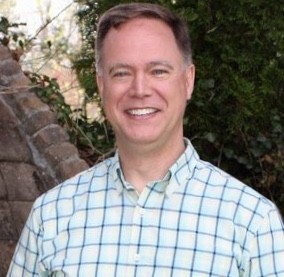 Rev. Boone Leigh, MDiv, MA, LCMHC
Licensed Clinical Mental Health Counselor
Education and Training
Boone graduated from NC State University with a BS in Biology. He graduated with a Masters of Divinity from Reformed Theological Seminary in 2001 and a Masters in Professional Counseling from Liberty University in 2012. Boone served in Florida as a youth pastor and pastoral intern, and then served as a solo pastor to a church in Huntington, WV.
Experience
Boone has been providing pastoral counseling for the past twelve plus years working with children, teens, adults, singles and couples. He loves to help people with the struggles they are having by pointing them first to the ultimate answer, which is Jesus Christ. He has been married for 12 years to the love of his life and has two daughters. Boone is licensed in both North Carolina and South Carolina.
---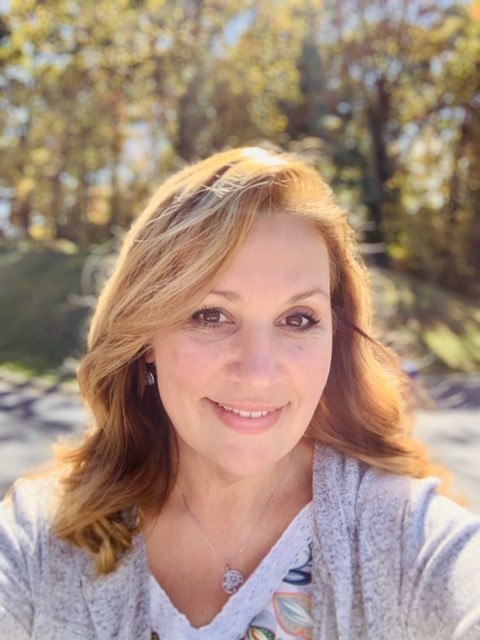 Lori Heagney, MS, LCMHC
Licensed Clinical Mental Health Counselor
Education & Training
Lori graduated from Southeastern College of the Assemblies of God (now Southeastern University) in Lakeland, Florida in 1990 with a BA in Psychology. She earned her Master's in Mental Health Counseling at Stetson University in Deland, Florida in 1997. She was licensed in Florida as a Mental Health Counselor in 2000. She became licensed in the state of North Carolina as a Licensed Professional Counselor (now Licensed Clinical Mental Health Counselor) in 2009 after moving to NC in the fall of 2008. She is on the professional counselor referral network for Focus on the Family, a member of the American Association of Christian Counselors (AACC), and a contributor to the Summit Wellness Centers, PLLC blog.
Experience
Lori joined the team of Summit Wellness Centers, PLLC after having been in practice with A Clear Word Counseling Center since 2010. Prior to this she practiced in the community mental health and substance abuse field in both inpatient and outpatient treatment facilities since 1987. She has a great passion for neurobiology and helping empower individuals to recognize their God-given ability to be "Transformed by the renewing of their mind (Romans 12:2)." Her areas of expertise include working with mental health issues of depression, anxiety, and obsessive compulsive disorder as well as extensive experience in women's issues, divorce recovery, tween/teen issues, grief, and couples/marital therapy. Lori is the proud mother of two wonderful girls. She enjoys home improvement projects, gardening, and time spent in the beautiful outdoors of North Carolina with her family.
---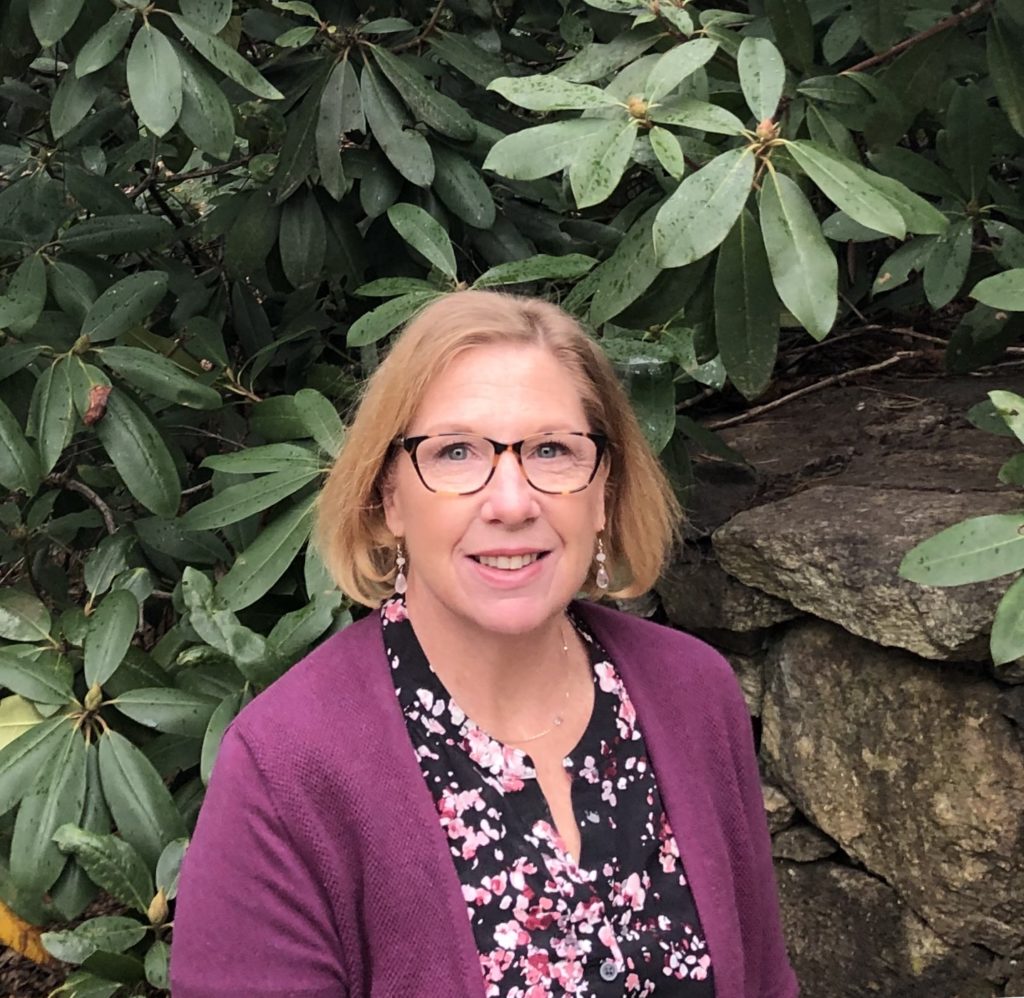 Pam Nettles, LCMHC
Licensed Clinical Mental Health Counselor
Education and Training
Pam earned her Master's degree in Professional Counseling at Liberty University in 2010 and is a Licensed Clinical Mental Health Counselor (8716). Pam works with children, adolescents, men and women dealing with individual, relationship, marital and family issues. Pam especially enjoys working with individuals struggling with depression and anxiety. As a PREPARE/ENRICH Counselor Pam provides premarital counseling.
Experience
Pam is passionate about providing professional and spiritual counseling. She provides integrative counseling that is based on biblical principles, as well as research-based theoretical principles that are geared to a client's individual issues and/or circumstances. Pam works collaboratively with her clients to determine their specific needs and goals; then a plan is established to help the client succeed in meeting those goals.
In addition to Pam's professional training, she has a variety of life experiences that help her to identify with the needs of her clients. Pam is married and has three young adult children. Prior to becoming a counselor, Pam's work history includes working in a professional business setting and also in public and private educational settings for about 15 years. Pam enjoys spending time with family and friends and her two dogs, reading, working out, yard work, and relaxing by the campfire.
---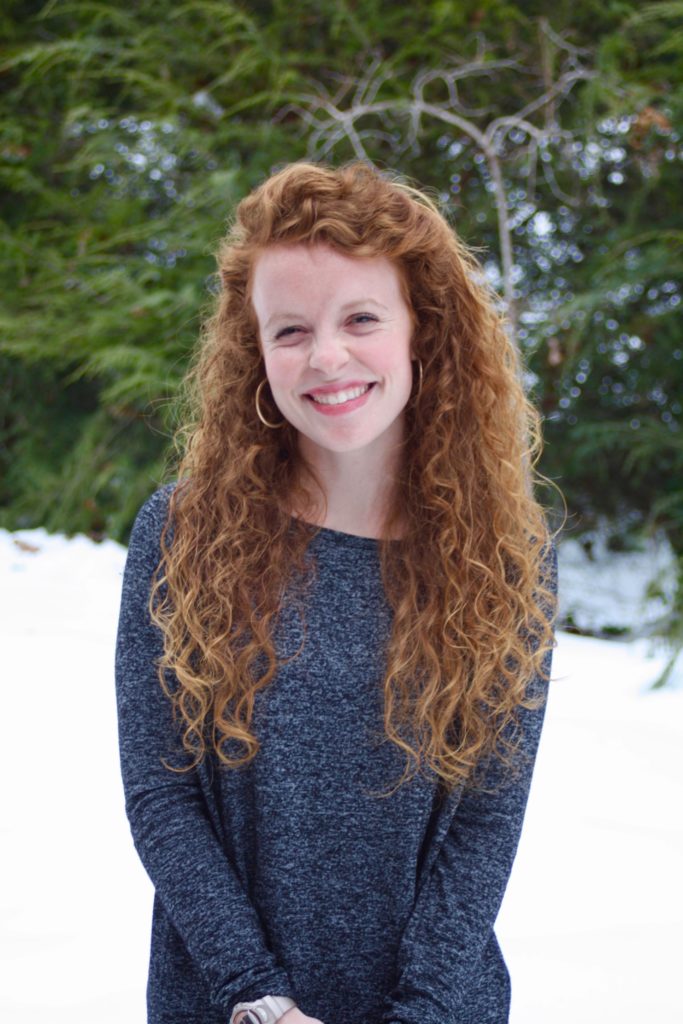 Ashleigh Beason Herrington, LCMHCA
Licensed Clinical Mental Health Counselor Associate
Ashleigh was raised in Western North Carolina. She graduated Appalachian State University, magna cum laud, where she received her degree in Nutrition. She received her Master's Degree from Liberty University in Counseling to gain her LPCA (now LCMHCA). Ashleigh completed her practicum at Tapestry Eating Disorder Clinic and her internship with Summit Wellness Centers, PLLC. She works with adults, young adults, teens and kids with anxiety, depression, grief, and eating disorders. She has completed trainings for Trauma with children and adolescents and play therapy. She has a passion for working with teens and provides counseling services at West Henderson High School and Rugby Middle School.
---
Abbey Bruce, LCMHCA
Licensed Clinical Mental Health Counselor Associate
Education & Training
Abbey received her Bachelor's degree from Berry College in Psychology and Dance, and her Master's degree from the University of Georgia in Professional Community Counseling. Abbey's clinical focus during her graduate training was trauma therapy for children and adolescents. Abbey is a certified PREPARE/ENRICH facilitator, and is currently a trainee in the North Carolina Trauma-Focused Cognitive Behavioral Therapy Treatment Collaborative.
Experience
Abbey enjoys working with children, adolescents, young adults, and married couples. Abbey has worked with many individuals and families that have experienced trauma, adoption issues, pregnancy related loss, marriage, and parenting issues. Abbey's primary experience includes working at Bethany Christian Services as an adoption specialist and pregnancy counselor; and working at two child advocacy centers to provide therapy for children and families who have experienced trauma.
Abbey is passionate about helping her clients integrate their faith and experiences as they learn more about themselves and reach their goals in therapy. Abbey believes that therapy is a collaborative process and strives to walk alongside clients in a warm and supportive way. In her free time, Abbey enjoys spending time with her husband and son, leading middle school students at Biltmore Church, and working on art projects.
---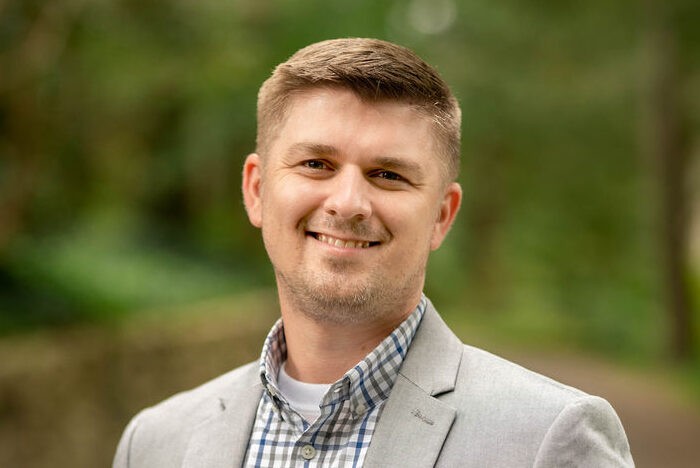 Chad Barron, LMFT
Licensed Marriage and Family Therapist
Education and Training
Chad graduated in 2006 from Harding University in Searcy, Arkansas with a BA in Youth and Family Ministry. After serving as a youth minister in the Tampa Bay area for six years, Chad felt called to work more closely with families going through crisis and returned to Harding to pursue his MS in Marriage and Family Therapy and Mental Health Counseling. He is now a Licensed Marriage and Family Therapist in North Carolina (Lic. No. 2133).
Experience
As a clinician, Chad has worked in private practice, substance abuse counseling, adolescent residential treatment, and as an Intensive In-Home therapist. Chad has a passion for coming alongside families, couples, and individuals struggling with a wide variety of mental health and inter-personal struggles. His therapy is solution-focused, family systems oriented, and rooted in building healthy communication skills. The opportunity to work with Summit Wellness Centers, PLLC is the realization of a long time dream to offer therapeutic services that not only heal the mind but also the Spirit in accordance with the teachings of Christ.
Chad grew up in a military family but lived mostly in Fort Walton Beach, Florida. He has been married to his beautiful wife, Justine, since 2006 and has three amazing kids. He loves exploring the mountains of Western North Carolina with his family, finding the best "hole in the wall" restaurants in small towns, and playing guitar and piano.
---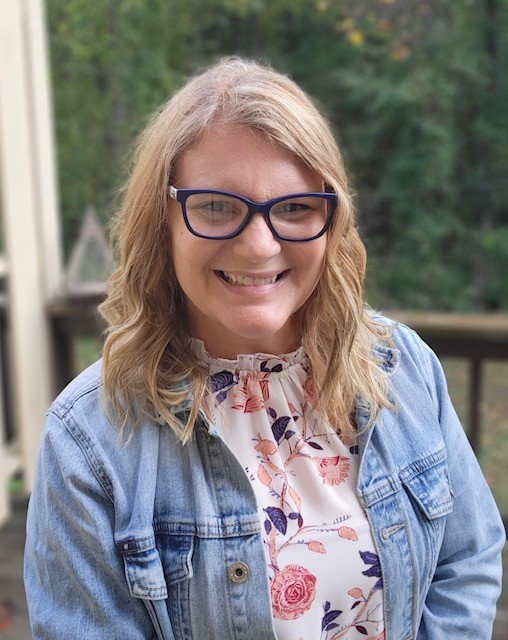 Michelle Eigemann, LCSW
Licensed Clinical Social Worker
Education and Training
Michelle Graduated from Spring Arbor University located in Spring Arbor, Michigan in 2017 with a Bachelor of Social Work. In 2018 she completed her master's degree from Spring Arbor University. She is a licensed clinical social worker with the state of North Carolina and is a certified equine assisted therapist receiving her EAGALA certification in 2020.
Experience
Michelle began her clinical career working at a trauma assessment center in Detroit, Michigan before relocating to North Carolina in December of 2018. Michelle has experience working with adolescents, teens, adults and families. Her passion and specialties include those who have suffered complex trauma and attachment wounds. She also has experience working with individuals who battle anxiety, depression, self-injurious behaviors, Attention Deficit Hyperactivity Disorder (ADHD) and Reactive Attachment Disorder (RAD). She is passionate about helping individuals and families break the cycles of generational trauma by digging into God's word for powerful truths and then pairing those truths with clinical modalities such as cognitive behavioral therapy, motivational interviewing and problem solving and decision making therapy. Michelle firmly believes that healing begins with believing and receiving our identity in Christ and by working to peel off the false labels we or others have placed on ourselves. It's true that healing can be both hard and painful work but with self-examination, determination, and intentionality you can experience healing. You can expect to work both in and outside of the therapy session by completing occasional homework assignments that may include scripture reading, prayer and self-examination to assist in the healing process.
Personal
Michelle is a single mother of two grown children. She also loves to study and teach the word of God and is passionate about guiding women towards uncovering their true identity in Christ. She volunteers in the Foster Care and Adoption ministry at her home church where she provides trainings to foster parents on subjects such as parenting, trauma, attachment and more. She loves Jesus, writing devotionals, hiking and learning new things (in that order).
---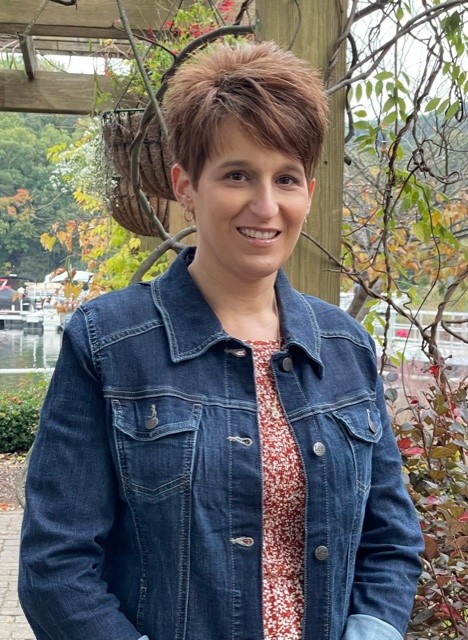 Leigh Beddingfield: Office Manager
From scheduling, working with insurance companies, and coordinating the processes throughout our locations, Leigh is the essential glue that holds our team together.
---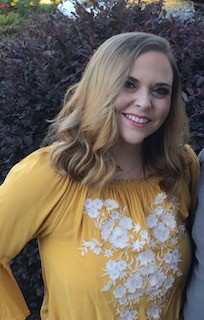 Felicia Baker: Administrative Assistant
Felicia assists Leigh in working with all of our counselors at the different locations to keep things working smoothly.
Next Steps…
We'd love to help! Contact Us Today